Latest News
Membership Dues have been discontinued, please email us at groundwaterprofessionalsnc@gmail.com or fill out the membership form on the Membership tab, if you are not receiving our quarterly meeting flyers we will add you to our membership list. Membership is maintained through ongoing support from our members at our meetings. Please note meeting rate is $45, this includes dinner and 2 beer/wine drinks. Thank you for your ongoing support! Students remain free, Government employees with valid ID receive a discounted rate of $30 for meetings.


Upcoming Meetings
Join us for the Emerging Contaminants Conference, April 23, 2019 - April 24, 2019
Marriott Raleigh City Center, 500 Fayetteville Street
https://www.acecnc.org/events/details/triangle-emerging-contaminants-conference-1606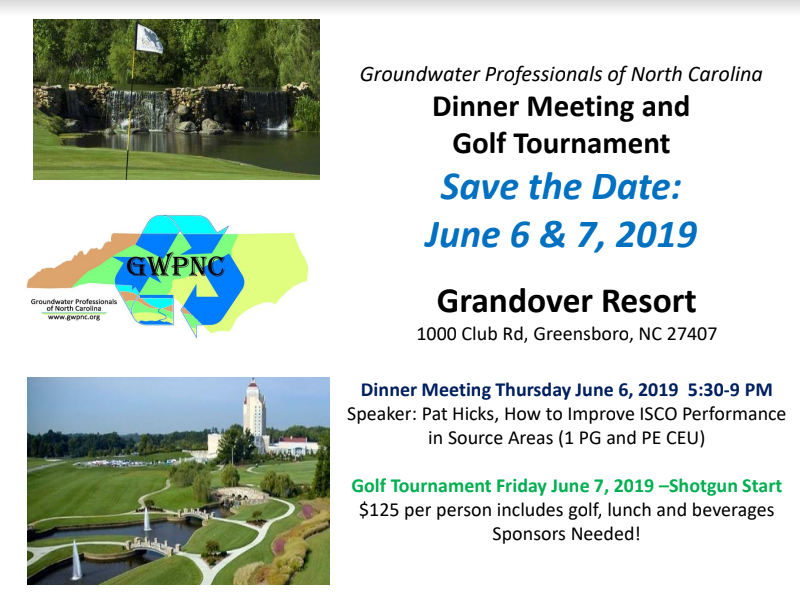 Save the Date!
Annual Golf Meeting- June 6-7, 2019 at the Grandover Resort
1000 Club Rd, Greensboro

Want to see our meeting in Wilmington or Ashville this Fall? Email us!


Updated: January 5, 2019